for Vacations, Work Trips, and Weddings!
Waterfront Gem is located in the heart of historic Fell's Point. Step out the front door to find yourself immersed in cobblestone charm with dozens of restaurants, taverns, and shops within steps.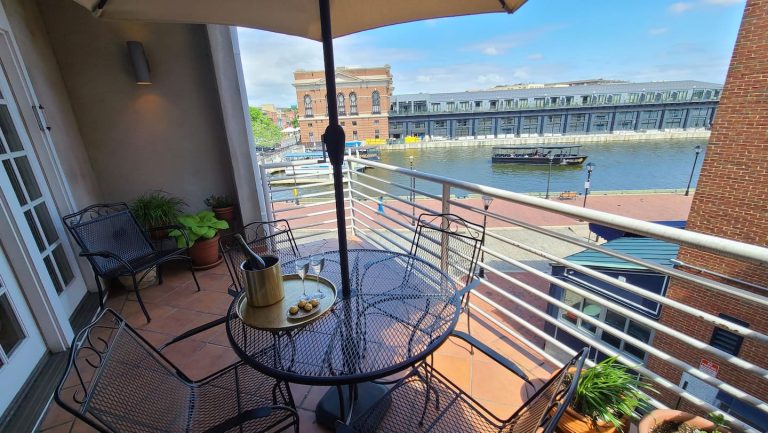 Watch boats cruise along the harbor from your private balcony overlooking Broadway Pier and Historic Thames Street. Better yet, jump aboard: the Baltimore Water Taxi departs 100 feet from your front door!
Groups that want both social space and privacy will love it here!
Large open concept areas make spending time together fun, but the layout of bedrooms and bathrooms offers everyone space and privacy.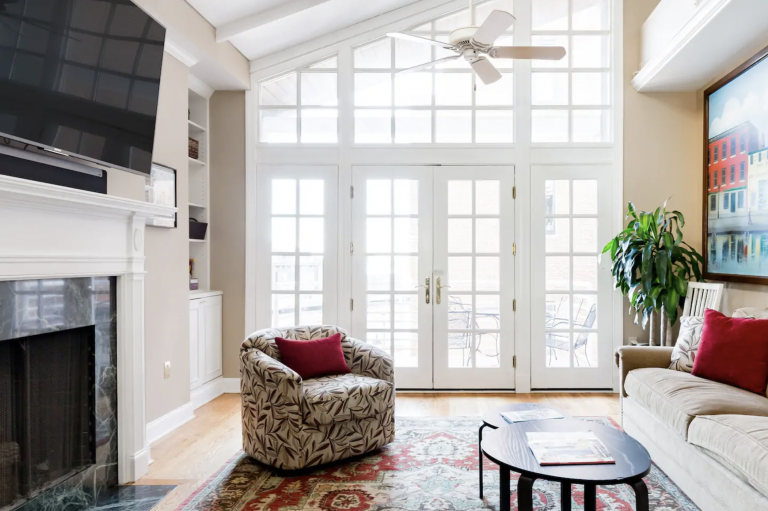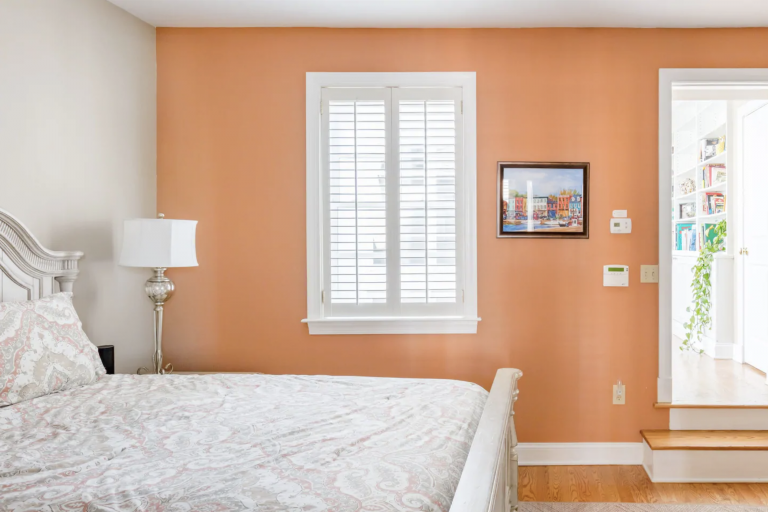 There are 4 Bedrooms (with Queen Beds), 3 Sleeper Sofas, and 3.5 Baths tucked away in different areas of the house.
The Studio Suite even has its own kitchen and living room!
Games galore can be found in our rec room including a pool table, 75-inch TV, video games, ring toss, karaoke, turntable/vinyls, board games, card games, puzzles, and much more!
Guests especially appreciate the rec room when bad weather keeps them indoors!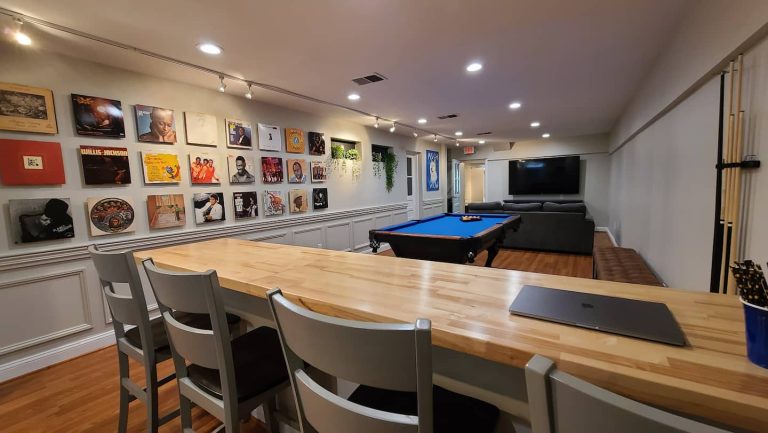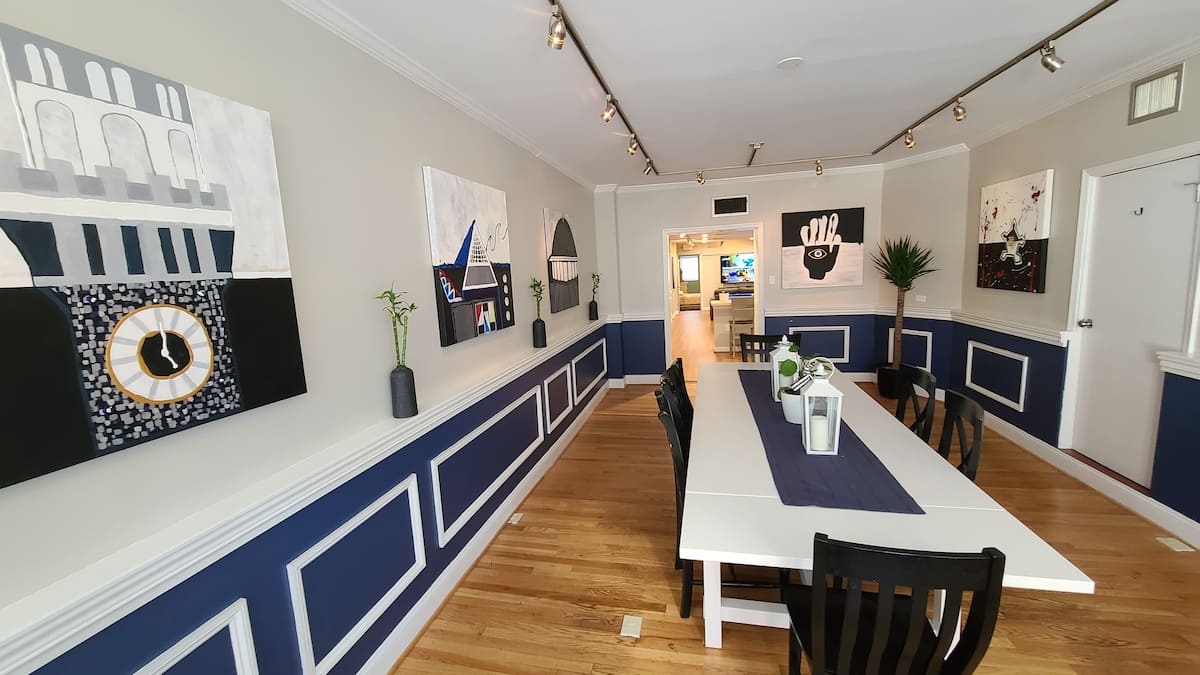 The huge table in our Thames Street entry room serves so many different purposes. From game night, to takeout buffets, to business meetings- this room provides a ton of flexibility to all sorts of groups and purposes.
We have 2 parking passes in a nearby parking lot (2 blocks away) that's free for our guests. You'll have come-and-go privileges from check-in to check-out after we validate your license plate(s).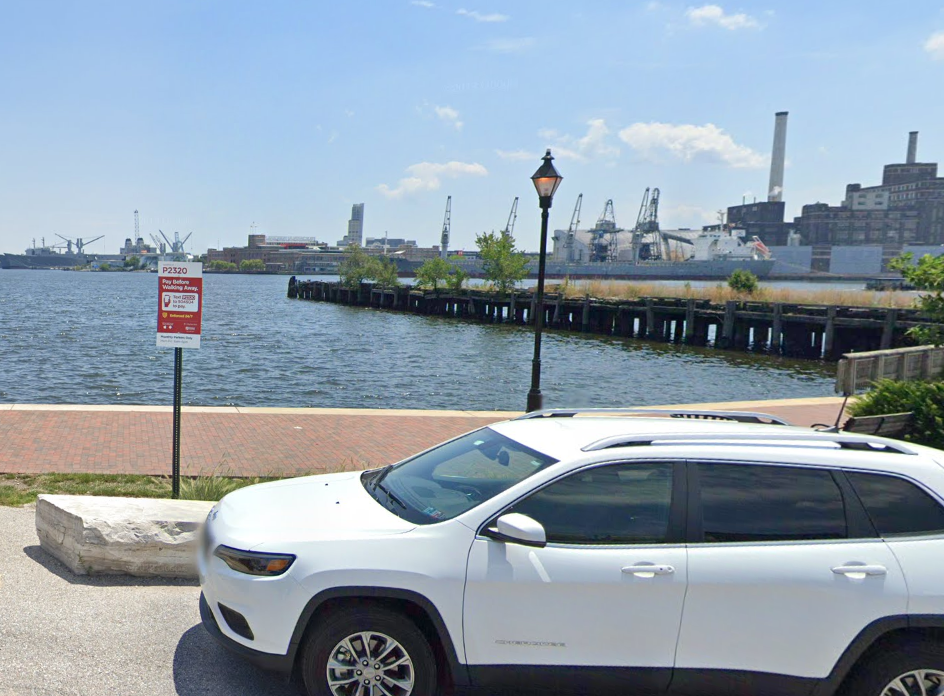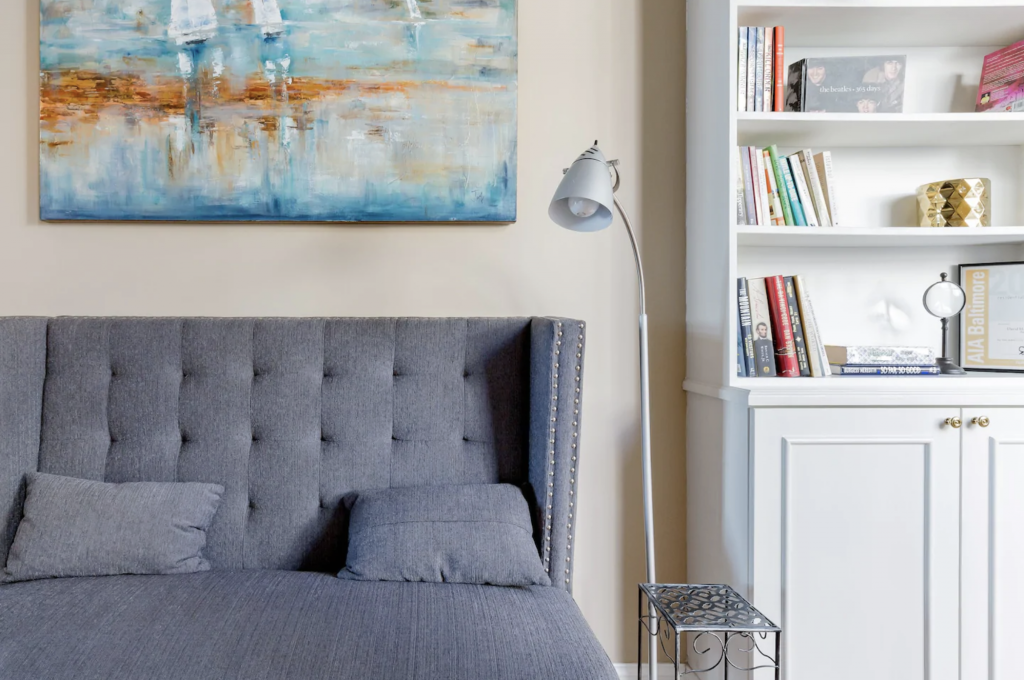 Do we allow pets? Is there parking? Are there lots of stairs? How about noise? Cable TV? Fast Internet?
We've compiled a comprehensive FAQ that includes everything you need to know about Waterfront Gem, the neighborhood, and our booking process.